Special Offers
PR Starter and Introductory Packages for New Customers
Particularly we have two attractive introductory packages that are aimed at new customers, to allow you to get to know us and demonstrate to you exactly how effective our services are:
PR Package 1: Placement of your specialist articles and user experience reports
Many businesses already have access to text written for press distribution that, for various reasons, has not been taken up by the relevant press channels and, as such, has not achieved the desired impact. We can adapt your existing press content (such as user experience reports and case studies, interviews and specialist articles) to meet editorial standards, thereby significantly increasing its chances of publication. We lead the discussions with editors on your behalf in order to secure prominent placement in your key media outlets, with publication guaranteed!
Package price: €849.00 (List price €999.00)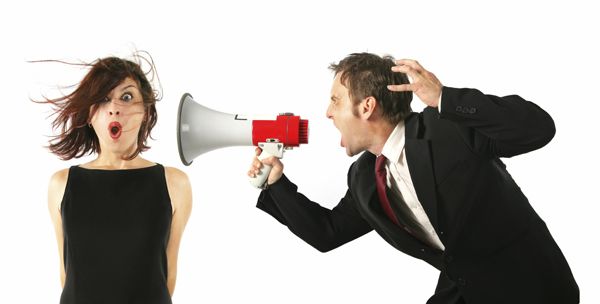 PR Package 2: Distribution of your press releases
Targeting businesses that create their own press releases in house and that would like to achieve the most widespread range of distribution possible, trendlux offers an attractive service package: we will send your press release to a specific press distributor throughout the DACH region (Germany, Austria, Switzerland) to suit your content, with a distribution reach of at least 500 online and print publishers from the IT, business and specialist press. In addition, we will distribute your press release on more than 50 online and news portals including Pressebox and Google News, to enhance your discoverability and online presence, as well as achieving an enduring improvement in your search engine ranking. In conjunction with our portal placement, you will receive online clippings to notify you of coverage and successful outcomes, with links to the individual portal entries.
Package price: €449.00  (List price €549.00)
Our advisors will happy to discuss further individual PR packages and special terms with you.
To contact form
SEO expert check by trendlux PR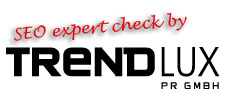 Is your website content set up to target the right keyword searches? Is the content implemented to make the most of search engines and what are your website's strengths and weaknesses from a search perspective? In order to identify your website's unused SEO potential and provide an effective basis for ongoing search engine optimization, trendlux offers an expert SEO check for your website.
SEO expert check: standard
A solid basis for improving your search rankings
You've already invested in a professional website. Now set the SEO process in motion with Trendlux, to make your website easier to find and increase your online presence. The biggest benefit: more attention from potential customers. Even the standard SEO expert check provides a basis for a broad range of measures that can be taken to enhance your presence in search results. Alongside the standard range of metrics, we suggest keywords that you can use to attract prospects via Google and other search engines.
Service overview
Review of your website's validity and compliance with search engine guidelines
Website content check
Ranking check against competition
Link popularity review
Package price: €899.00 (excluding VAT, valid for bookings made by June 30st, 2015) (List price €999.00)
SEO expert check: premium
A highly qualified basis for specifying SEO measures and improving your overall online presence
Trendlux's premium SEO check offers you well-grounded data from an on-page optimization, as well as valuable information to generate ranking-relevant backlinks. With a usability check and practical tips to improve your site's "joy of use" we additionally demonstrate how one-time website visitors can be converted into genuine users of your information offering.
Services in addition to the standard package include:
Website source code validation
Keyword-optimized text check
Complete usability analysis (heuristic evaluation)
Link chain analysis
Sitemap check
Price: €1,549.00 excluding VAT (regular price €1,699.00)
At the end of each SEO check, for both standard and premium packages, a report is generated that presents our findings and provides easy-to-understand explanations that can be used as a basis for optimizing your site's discoverability.
Stephan Prehn and Julian Uhlig will be delighted to provide you with a personal consultation.